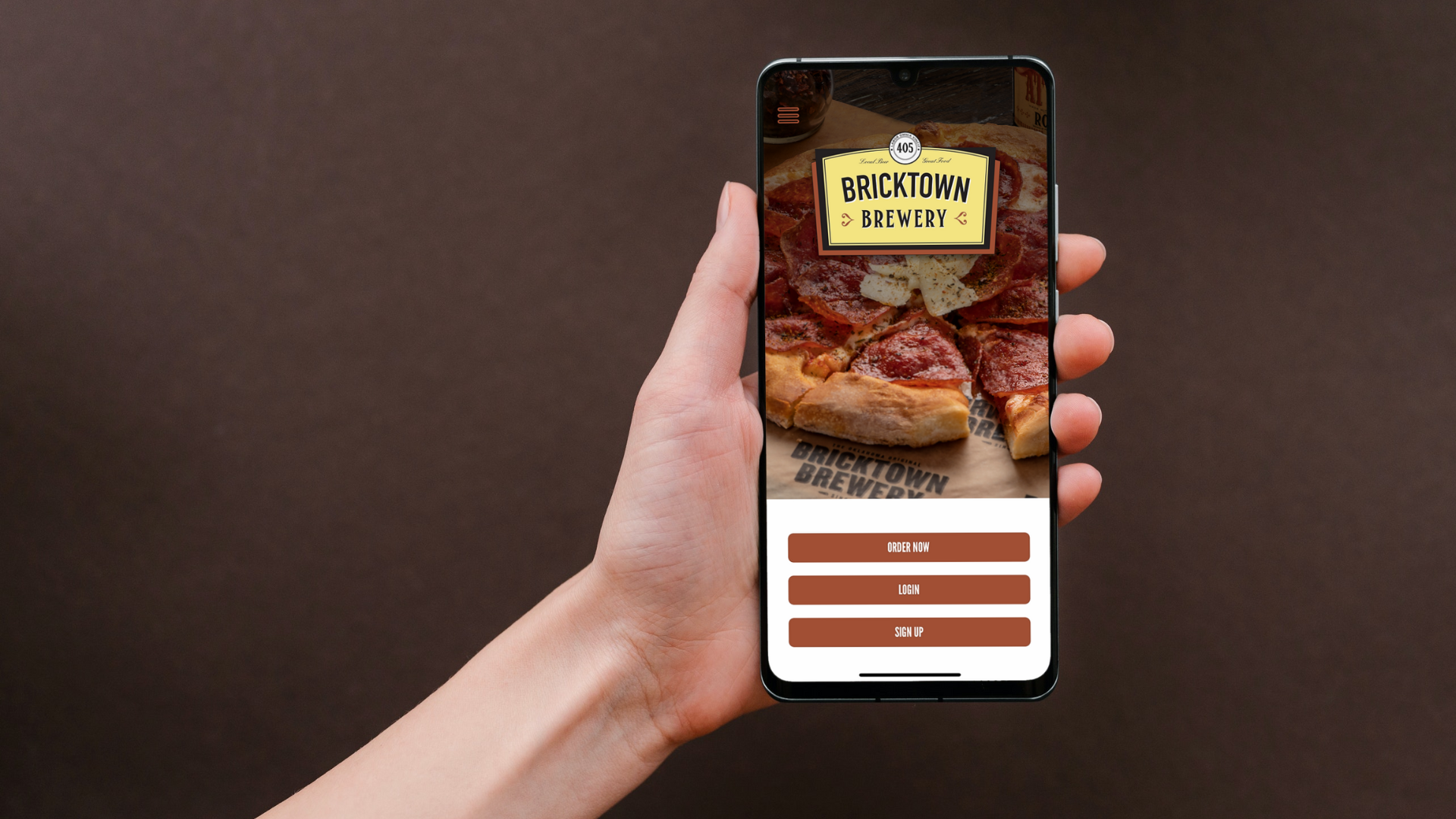 Bricktown Brewery Fan Club Frequently Asked Questions
How does Bricktown Brewery Fan Club Work?
After you have signed up to become a Bricktown Brewery Fan Club member, you will earn points on all food and non-alcoholic beverage purchases. You will earn 1 point for every $1 spent at Bricktown Brewery, receive a $10 reward every time you reach 100 points, receive a free entrée of your choice on your birthday, and have access to exclusive "just because" bonuses!
How Do I Sign Up?
You can sign up for Bricktown Brewery Fan Club in our BTB Fan Club app available in the Apple Store and Google Play store, or by visiting www.bricktownbrewery.com.
Is there a cost for joining?
We believe the best things in life come free, so there is no cost to join our rewards program.
Do I receive a special offer for signing up?
You will receive 50 FREE points just for signing up! This will put you halfway to your first reward. These points will automatically be added to your account. Earn 50 more points to receive your first $10 off reward!
How do I download the Bricktown Brewery Fan Club App?
To download the app, visit the Apple App Store or the Google Play Store and search "BTB Fan Club"
How do I earn points and what do I need to give my server or bartender at the time of my visit?
When you are at Bricktown Brewery, select "Check-In" from your BTB Fan Club app dashboard. This will generate a short, unique code that you can give to your server or bartender. The other option is to provide your server or bartender with your phone number (including the area code) when you dine with us (valid for dine-in or carry out). When you check in, this will let our system know that you are at the restaurant and ready to start earning points with your purchases. This information will not be shared publicly and is only used to lookup your account so that your points can be applied at the time of your visit.
You will receive a $10 reward every time you reach 100 points.
Points may not be earned on amounts associated with taxes and gratuities.
Points may not be earned on alcoholic beverage purchases.
Points and rewards may not be used for gratuity.
Points may be earned through dine-in or carry out orders only. Points and rewards are not valid for third party delivery orders.
On a purchase with a discount, points will be earned on the net discounted amount of the purchase.
When can I start earning points for rewards
As soon as you're signed up you will be able to earn points each time you dine with us.
What type of rewards and bonuses will I have access to?
You will receive 50 free points for signing up, and a $10 reward each time you reach 100 points. You will receive a free entree of your choice during your birthday month (expires after 30 days). Double Point Monday takes place on the first and third Monday of each month, and you will receive 2 points for every $1 spent. You will also receive special offers throughout the year–just because ☺
Do my points and rewards expire?
Birthday rewards will expire if they are not used within 30 days of receiving them. Points will expire after one year of account inactivity. Don't worry–we will send a notification if points or rewards are expiring too, so ensure you still have a chance to redeem and enjoy them!
What if there are other rewards members dining with me and I am paying the check? Will I receive all their points?
Yes, if you are paying the check for the entire table, you will receive all the accrued points on your account. If you choose to split the check with other rewards members at the table, you will each receive points based on your individual purchases. The other rewards members will need to have their account looked up so that their points can be applied to their check.
When can I expect my points to appear on my account?
Your points will appear in your account once you've completed your transaction with the server or bartender, and your check has been closed out.
What should I do if my contact information has changed?
If your phone number or email has changed, you can update this information by selecting "Edit My Account" from the side drawer of the BTB Fan Club app. You may also update your account information online by visiting www.bricktownbrewery.myguestaccount.com/guest/
Can I earn points and redeem rewards at any Bricktown Brewery location?
Bricktown Brewery Fan Club is not valid at our Remington Park location.
Can I earn points on gift card purchases?
Points will not accrue for the purchase of a gift card but will accrue when the gift card is redeemed.
Can my rewards be redeemed on alcohol purchases?
Points cannot be accrued from alcoholic beverage purchases; however, you may use your $10 rewards toward alcoholic beverage purchases.
A special offer was emailed to me, do I need to print it out in order to redeem?
You don't have to. You can show the email and offer code to your server or bartender from your mobile device. If you're already a rewards member, the offer will be automatically loaded into your account and you can redeem it through the BTB Fan Club app. You can also give your phone number to your server or bartender so they can look up your account and redeem the offer at our point of sale.
I forgot to add my points while I was at Bricktown Brewery. Is there a way I can still have them added to my account?
Let's talk! Please email comments@bricktownbrewery.com so we can take a look at this for you.
Who should I contact if I have further questions regarding Bricktown Brewery Fan Club?
Please email comments@bricktownbrewery.com if you have a question that was not addressed above.
---